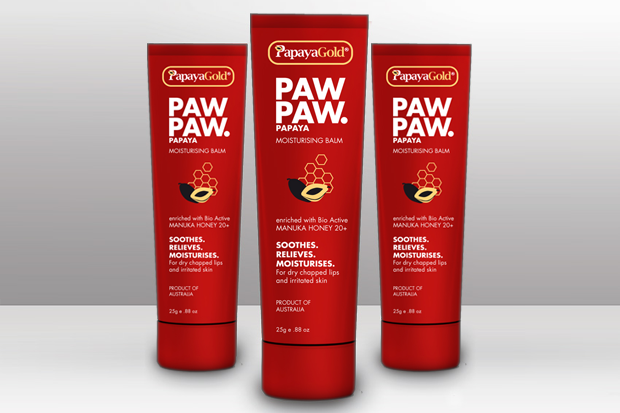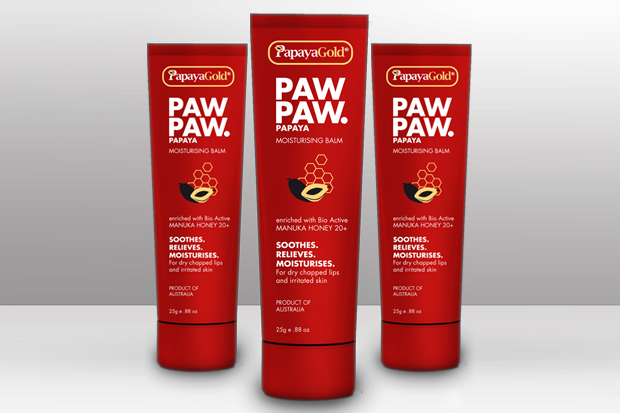 Australia's wonder PAW PAW balm can be found in the handbags of the glossiest celebrities and has achieved a cult status worldwide thanks to its skin healing and moisturising properties. Sporting a new look and name, Australia's second best-selling Paw Paw ointment has now finally reached our shores, under the name PapayaGold PAWPAW balm.
The enhanced formulation combines the benefits of Australia's tropical Paw Paw, further enriched with New Zealand's bioactive Manuka Honey with a 20+ grade. Farmed at altitude from the nectar, Manuka Honey's healing properties have been celebrated for centuries. Manuka Honey with a grade of 20 and above is considered therapeutic and has been hailed "miracle" honey by researchers at Cardiff University.
Papaya or Paw Paw as it is known in its native Australia, has been cultivated for centuries and sought after for its skin healing properties when applied topically. It is believed to help soothe irritated skin, relieve dryness and even conditions like eczema or blemishes. It makes an outstanding lip balm to treat dry, chapped lips and can quickly restore moisture to areas like knees, elbows, cuticles and more.
Traditionally used as a topical treatment to soothe sensitive or irritated skin as well as dry, chapped lips, it has become a handbag essential for those in the know. Some use it to keep skin hydrated during long-haul flights. Sporty types like to have one handy when hitting the great outdoors and it can make an excellent primer to prep skin for the perfectionists in us too.
CLICK HERE FOR YOUR CHANCE TO WIN 1 OF 10 PAPAYAGOLD PAWPAW BALMS