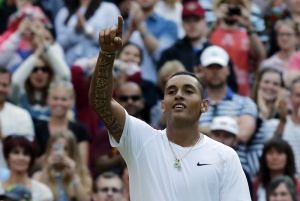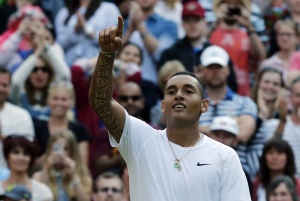 After his dramatic win over world number one Rafael Nadal on Tuesday, Nick Kyrgios has established himself as the rising force in tennis.
The young Australian reached his first ever Grand Slam quarter-final by beating the fourteen-time Grand Slam champion. He will have to do it all again tonight when he takes on Milos Raonic in the quarter-final clash.
But what else do you need to know about Nick Kyrgios?
Born in Canberra, Australia, Kyrgios is half Greek, through father Giorgos, and half Malaysian, through mother Norlaila. He is the third of three children including brother Christos and sister Halimah. He used to be ballboy for Christos, who is eight years older.
He was a very good basketball player in his youth and nearly chose that career. His favourite sports team is NBA team Boston Celtics.
He won his first junior tour title in 2010 at the age of 15 and went on to win two junior Grand Slam titles in 2012. By last year he was the No 1 boys player in the world and then turned pro.
Mail Online News. Wednesday, Jul 2nd 2014